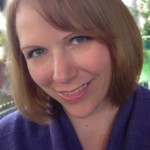 Lindsy Grace, M.A., MFTi
Marriage and Family Therapist Intern, IMF79515
Depression, anxiety, a new diagnosis, and/or relationship stress can sneak up on us, creating a sense of constant overwhelm. I specialize in working with teens along with their parents, as well as couples and families. In therapy with me you will be fully listened to, valued and respected. I will be real and connect with you, giving you honest feedback and guidance.
I understand how uneasy you might feel looking for a therapist, and yet, there is nothing to fear! When you are ready to start your journey towards discovering your healthier, happier, and most authentic self, give me a call. I look forward to speaking with you.
Additionally, I personally and professionally understand the emotional toll that comes with Type 1 Diabetes. I dedicate part of my caseload to helping Type 1 Diabetics and their families. If you, your child or a loved one have Type 1 Diabetes, give me a call.
Lindsy Grace, M.A., MFTi
Phone: (310) 490-5089
Email: therapywithlindsy@gmail.com
---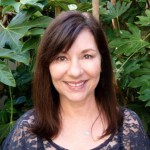 Tina Hartney, M.A., MFTi
Registered Intern
My work with individuals begins with establishing a safe and trusting therapeutic relationship. I offer an open heart and an attitude of acceptance and hope. Clients often seek therapy because they are in distress, feel stuck or are having difficulties with personal relationships. For many of us it can be easy to lose our way as meeting the expectations of others and external demands overwhelm us. Working together often reveals how these patterns develop and begins the process of healing. Together we can work to rediscover your unique essence and to move through any fears or pain that are blocking your way. While the journey can be challenging, my goal is to travel alongside you with gentle compassion and support.
Most of us long for a safe harbor with our partner where we can feel loved, safe and accepted as we are. Sometimes mistakes, past wounds or emotional blocks cause us to lose our connection. I work with couples to deepen empathy and understanding and to build trust in each other. I use my training in Emotionally Focused Therapy (EFT) which draws upon attachment theory and asserts that humans are hardwired for strong emotional bonds with others. According to EFT, couples struggle when they experience emotional disconnection with their partner at key moments of vulnerability. The resulting emotional wounds often lead to negative cycles of criticism, anger, withdrawal or other negative behaviors. The goal of EFT is to help couples overcome these negative cycles, re-establish their connection, and strengthen their emotional bond.
As with most relationships, sometimes families need support to rebuild trust, understanding and empathy. As children evolve, practical and emotional demands require families to respond with increasing flexibility. When attachment bonds within the family system are stressed or conflict is the norm, navigating this challenging time can be difficult and painful. I work to help family members understand their unique system and the role each member plays with a goal of rebuilding emotional bonds, safety and trust within the family system.
Tina Hartney, M.A., MFTi
Phone: (310) 617-5241
Email: tinahartney@me.com
Website: http://www.tinahartney.com